Remote Access
Remote access tools allow library users to search and access online resources from any remote location using an off-campus Internet connection. RemoteXs is a single window platform that allows you to access all your subscribed SUST University electronic resources anytime, anywhere.
If you want to use the remote login feature, you need to do the following:
https://sustlibrary.remotexs.co/user/login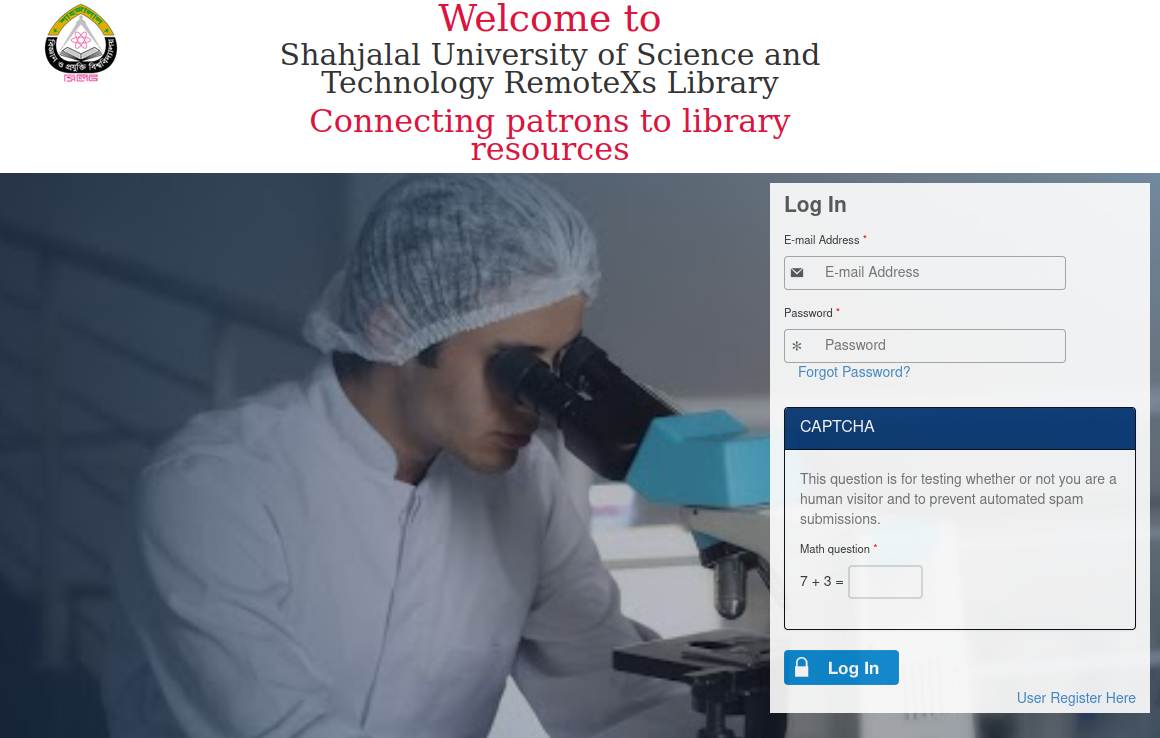 The following page is displayed. To access e-resources subscribed to by the SUST University Libraries, you must first register.
Enter your email address,
Enter your password or register directly using your SUST Mail-ID
If you do not have an account, contact library staff to create a RemoteXs account and wait for library approval.
Direct registration by email ID
After clicking "Login", the following page will appear
Edit your profile from the User Profile Accounts and Summary tab.
The database allows you to search or find and read the e-books and e-journals you subscribe to.
Still have questions?
Please contact the library or
write us a letter through library@sust.edu